mer. 27.05.2020 10:00 - 12:00 Uhr
Web-Erfa
Data Analytics: Creating added value with data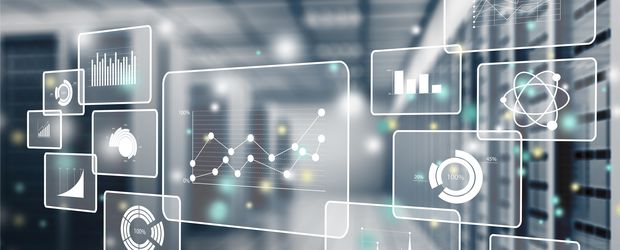 Data and algorithms are central components of digital transformation, innovative business models and new services in an increasingly complex market environment. The mechanical and plant engineering industry in particular, which generates enormous amounts of data with sensors built into machines, can secure decisive added value and competitive advantages through the targeted analysis of the data.
For this, companies need a data strategy that centralises all data processes. This can also be a pathfinder for digitization initiatives and AI projects.
In our webinar we will show you, together with the experts from Eoda, Bridging IT, Schwäbische Werkzeugmaschinen and Point 8 GmbH, the basics for successful analytics projects and interesting use cases for your company.
Your benefit
You will learn about potential use cases and pitfalls in analytics projects.
You will learn how Data Analytics can help you to achieve your goals regarding quality, costs and on-time delivery in the production environment.
Let yourself be inspired by practical solutions that suit your company.
Interest aroused? Please register for the webinar using the registration button. You will receive the participation link to the webinar by e-mail in good time before the event.
If you are unable to attend at short notice despite having registered, please inform us by phone or e-mail at Yvonne Ritter, +49 711 22801-14, yvonne.ritter@vdma.org.
This event is organized by the VDMA Baden-Württemberg in cooperation with the SME 4.0 Competence Center Stuttgart and the Alliance Industry 4.0 Baden-Württemberg.
---
Information on data processing:
We store and process your previously provided personal data for the purpose of registration and the implementation of the event. This includes that a list of participants is available at the event to document your participation, on which your name and the company you work for are listed. Your data will only be passed on to third parties (such as lecturers or co-organizers) if this is necessary for the proper execution of the event.
You have the right to object to data processing at any time for reasons arising from your particular situation.
If you have any questions or if you object to the data processing, please contact Yvonne Ritter, yvonne.ritter@vdma.org, +49 711 2 28 01 14.
For further information, in particular on your individual rights and general information on how we handle your personal data, please visit www.vdma.org/datenschutz.
Dateianhänge
Jetzt anmelden!
Sie sind für diese Veranstaltung noch nicht angemeldet.