Mon. 12.04.2021 10:30 - 12:00 hrs.
Web-Erfahrungsaustausch
Web experience exchange Sales Check 2021: What does sales work look like "after Corona" in mechanical and plant engineering? on 12 April 2021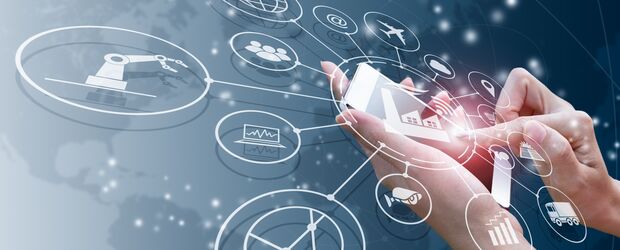 Distribution has had to adapt strongly to the Corona situation in the course of the past year. Many of the usual sales channels have been completely eliminated. At the same time, there was a wealth of new opportunities to address customers via digital trade fairs, showrooms and webinars
After this turbulent year, we in Sales want to draw a conclusion and ask the question of where we go from here. What will sales look like in the future? What comes after the webinars? In which phases of the customer journey will the digital approach continue to be important?

We want to discuss these and other topics in a web experience exchange on April 12, 2021. To prepare and accompany the discussion, we will send you a virtual pinboard after registration, where you can answer some questions in advance on digital notepads

We have planned the following agenda

ITEM 1 Introduction & virtual round of introductions
Carina Mazzucato, VDMA Bavaria

TOP 2 Impulse: Changes in sales through Covid-19
Dr. Martina Ostertag, ITM Industry & Technology Marketing GmbH

TOP 3 Workshop Sales Check 2021: What will sales look like "after Corona" in the
in mechanical and plant engineering?
Carina Mazzucato & Martina Ostertag

In order to make the discussion as interactive as possible, we are limiting the number of participants to a maximum of 50. Registrations will be considered in your order.

The web experience exchange will take place via MS Teams - you will receive the dial-in link after registration a few days before the event.

The event is exclusively for VDMA members and free of charge for them.

Information on data processing:
We store and process your previously provided personal data for registration and execution of the event. This includes that a list of participants is available at the event for documentation of participation, on which your name and the company you work for are listed. Your data will only be passed on to third parties (e.g. lecturers or co-organisers) if this is necessary for the proper running of the event.
You have the right to object to data processing at any time for reasons arising from your particular situation.
If you have any questions about this or object to data processing, please contact Patrizia Stalla, patrizia.stalla@vdma.org, 089 / 27 82 87 30.
Further information, in particular on your individual rights as well as general information on how we handle your personal data, can be obtained at www.vdma.org/datenschutz.
Sign up now!
You are not signed up for this event yet.