星期一. 14.06.2021 15:30 - 17:00 hrs.
Web event: Export control and customs for the management virtual consultation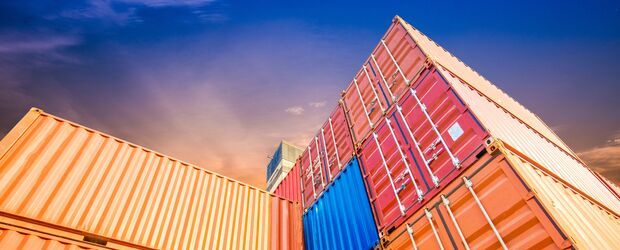 The event is aimed at the first management level (management, board of directors).
Event language: German

The "export officer" of a company is responsible for the organisation and monitoring of export control in the company. According to the principles of the Federal Government on the reliability of exporters, this function is mandatorily assigned to the first management level (management, board of directors)
It is part of the personal risk management of a "person responsible for exports" to educate himself/herself at appropriate intervals on the subject of export control; this also applies with regard to management responsibility on the subject of customs. This web event is designed for this purpose, but also for practical discussion with other export managers.
The discussion should correspond to the target group and include personal risks. We therefore ask for personal participation by management or the board of directors; representation by the company's specialist level is not possible.
The virtual event format complements the VDMA's half-day attendance events on export control. The web event focuses on the exchange of experiences, i.e. the discussion of questions from the participants. A round of short reports from all participants on how export control affects and is affected by their company is also part of the programme
The number of participants is limited to 15 so that questions can be discussed in peace and everyone has the opportunity to participate. Please submit your topic preferences and questions in writing together with your registration. You will then receive a list of submitted questions by email, usually along with your dial-in link, prior to the event
The following schedule is provided
- Welcome, brief preliminary remarks
Export control: Reform of the EU Dual-Use Regulation and the situation in China

Customs: Situation Brexit
- Discussion of the questions / topics submitted in advance and spontaneously supplemented
- Short reports by the participants on the export control situation in their own companies
Your experts:
Lawyer Klaus Friedrich, VDMA Foreign Trade
(export control, embargos, foreign trade law)
Dipl.-Finanzwirt Friedrich Wagner, VDMA Foreign Trade and Investment
(customs, Brexit)
We look forward to your registration for the web event. The event is exclusively for VDMA member companies and free of charge. You will receive the dial-in link by e-mail a few days before the event.
Sign up now!
You are not signed up for this event yet.